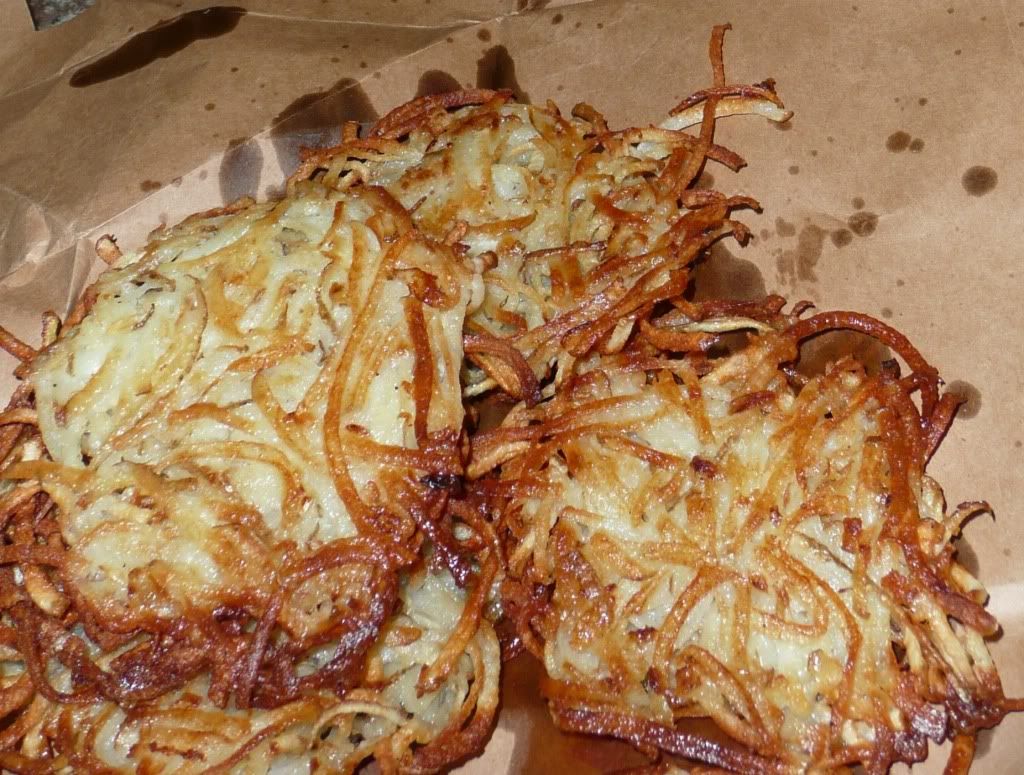 Go Beyond Latkes to Learn About Other Chanukah Foods

 Come to an adult Chanukah (or Hanukkah if you prefer) party, 7 p.m. this Thursday, December 2nd at the Jewish Community Center in Berkeley. After candle lighting join one of four hour-long talks about Chanukah, including mine about Chanukah foods from around the world. Everyone gets back together at 8:20 p.m. for chocolate and port.
I've been doing my homework and will have a presentation as jam packed as a sufganiyah (Israeli Chanukah jelly doughnut) full of Chanukah foods past and present as well as a handout of some recipes to for some take home exploration. I'll be covering Chanukah foods from apples to zvingous and a whole lot of tasty treats in between.
In addition to
Oil Vey! Chanukah Foods From Around the World
, the other talks are:
Christmas in a Jewish Family
(presented by Dawn Kepler of the interfaith family group
Building Jewish Bridges
)
Oil: Miracle or Finite Resource:
An Environmental Perspective on Chanukah
(Presented by Ron Feldman of the JCC)
Light and Darkness:
A Mystical Understanding of Chanukah
(presented by Rabbi Bridget Wynne, executive director of
Jewish Gateways
)
Admission is free and open to all, but you must be 21 or older.
The Jewish Community Center of the East Bay is located at 1414 Walnut Street in Berkeley.
The event is sponsored by the JCC of the East Bay, Building Jewish Bridges, Oakland Ruach Hadassah and Berkeley Hadassah.
Go to the
JCC website
for more information.